Learning to Spell Zucchini
"In a time when many poets cannot resist the grand gesture, Skinner's art is in the achievement of presence in the places we go to: in field, kitchen, bar, dictionary, anecdote, joke, love bower."
-James Liddy
Salmon Poetry, 1988
paper  €4.50  $5.50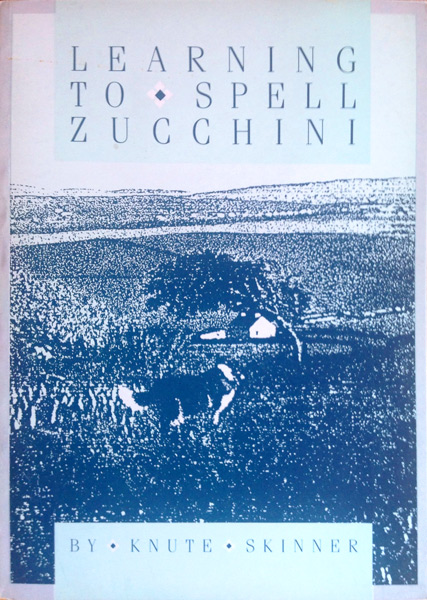 Read a poem from this book
We Go To The Village For Milk
"You're plying me with drink," I say,
looking into my second glass of Smithwicks,
sitting at Tim Murphy's bar
in Lahinch.
"It isn't necessary," laughs Edna.
She crumples an empty bag of KP peanuts.
"You were always
an easy lay."
Earlier, we were talking to Murphy
about the weather in New York.
Later, Edna is promising me a surprise
with her next orgasm.
On the way home,
when I lean over and kiss her, she almost drives her bicycle
into the wall.